ABOUT
Produce Plus are passionate about Produce.
We are a well established produce distribution and marketing company.
Meeting the needs of our growers and partners in supplying Supermarkets and Food Service customers in the UK, Europe and beyond.
We have an ongoing commitment to quality, in the ever changing Produce category we conduct and analyse Consumer Research and Market Intelligence for our produce partners.
This combined with our many years of Supply Chain and Product Development experience means we have a unique insight into the produce category and its future trends.
QUALITY IMPORTED
POTATOES
PRODUCE
Produce Plus have a commitment to:
Growing Ethically and Responsibly.
Using an Environmentally Aware Supply Chain.
Focusing on Ecologically Sustainable Packing techniques.
Producing The Freshest, Best Tasting Produce at the Right Price.
We have partners growing both Organic and Conventional produce.
Produce Plus believe that responsible sustainability in produce is essential.
Good Varietal Selection.
Improved quality and taste as a Seasonally Best option.
Modern Growing Techniques.
Ethical and Environmentally responsible.
Carbon Footprint, Recyclable, Biodegradable Packaging.
THE FRESHEST BEST
TASTING, FIT FOR PURPOSE POTATOES
IMPORTS
Produce Plus offers a global supply chain that can provide a "best in season" offer across a range of sectors in the Produce Category.
This has seen the development of both UK and European Sales on a growing range of products.
EXPORTS
To compliment the import calendar Produce Plus have worked hard to develop a UK grown supply chain, which is now exporting sales across Europe.
All our UK Growers are fully accredited and certified to all relevant industry protocols.
Produce Plus provide agronomic advice and support from seed selection through to product delivery.
DEVELOPING MARKETS
Produce Plus are working with both new and existing growing partners to further develop an offer that matches the companies supply chain ethics with the ever changing opportunities in the Global Produce marketplace.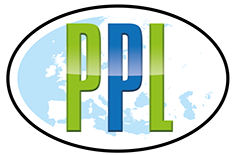 PRODUCE PLUS LTD, THE COURTYARD, 1 MARKET SQUARE, WESTERHAM, KENT, TN16 1AZ
EMAIL: office@produceplus.co.uk
TEL: +44 20 3145 3675 | FAX: +44 20 3145 3679